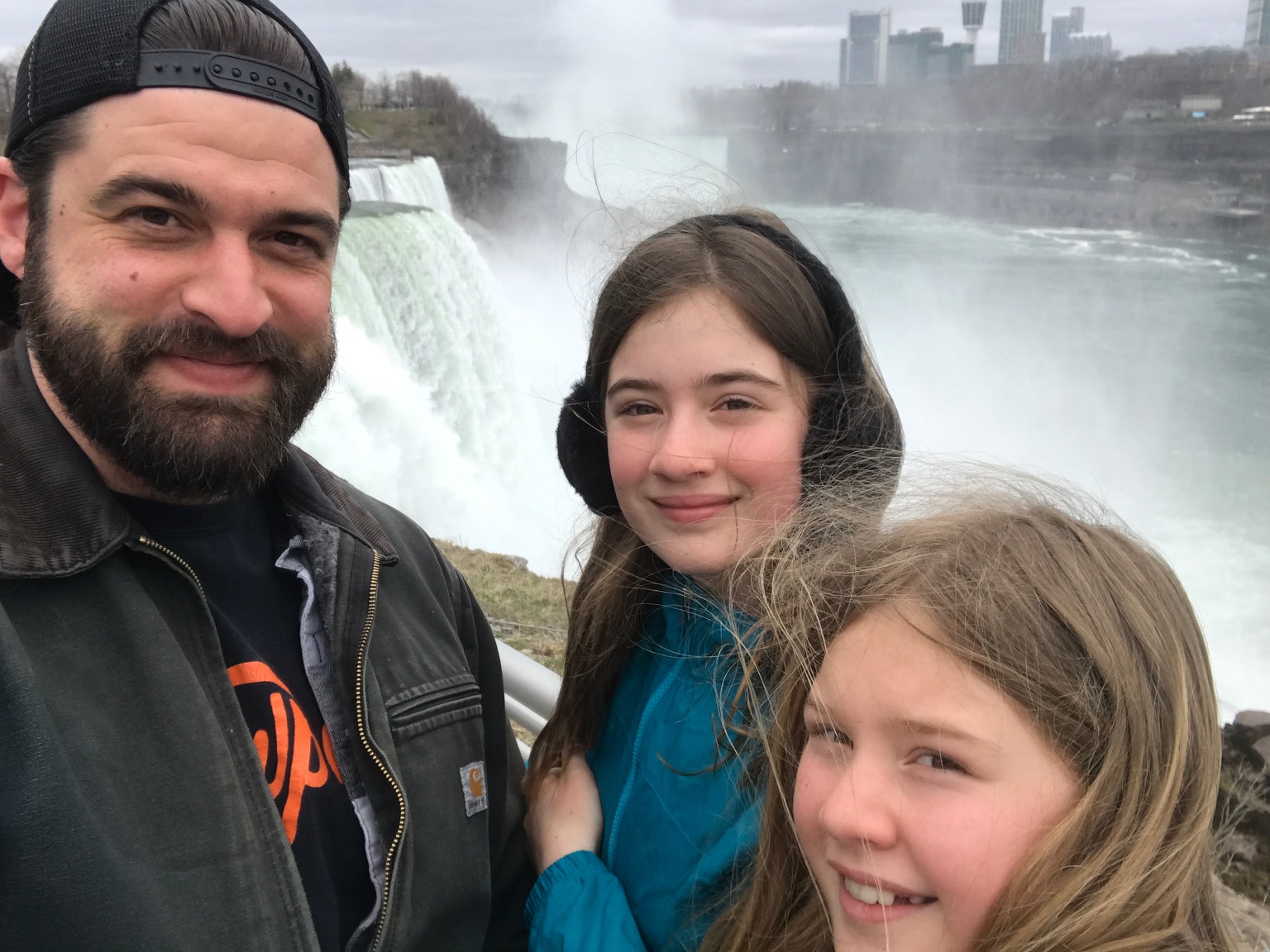 As the captain of a tugboat, Phoenix K. is accustomed to spending long stretches of time without seeing his daughters – Alabama, 15, and Lulu, 12. While he admits this undoubtedly played a significant role in the recent dissolution of his marriage, he believes the arrangement has actually deepened his relationship with his daughters.
When he worked in construction, he would leave in the morning before they woke up and returned home right as they were getting ready for bed; now, for the four weeks at a time he's off the boat, his days are wide open for them to spend together however they like—which includes everything from traveling through Mexico together for three weeks to learning how to ride dirt bikes, play various instruments, and shoot a gun. For Phoenix, this wide-range of experiences, travels, humans, and measured risks is how he can show them to not be afraid of the world.
The most challenging part for him is that his relationship with Alabama (or Bama, as he often calls her for short) has always felt more natural and effortless than the one he has with Lulu; whereas with Bama, he can say whatever comes to mind, with Lulu he knows he has to be more careful. One example that illustrates the difference in these dynamics, he says, happened on a trip he took with Bama to San Francisco right before COVID began to visit her godfather, a close friend of his, whom she'd never met.
One afternoon, the two of them were out in North Beach when Bama randomly asked what his "type" was and proceeded to point out random women they passed to see how attractive he found them. When he admitted to her that he'd probably try to get the number of a woman she had just pointed out entering a bar, if he were by himself, she urged him to just do it already. A few minutes later when he returned, number in hand, they high-fived and shared a good laugh about it before moving on to him trying to guess the kind of guy she'd be most likely to have a crush on.
"With Bama, we just have the same humor and mannerisms," he tells me. "There was an unspoken understanding to the levity of that situation—obviously, I was on vacation with her and I wasn't going to do anything with that number. Lulu is a lot more like her mother, though — quiet, analytical, super sensitive. I don't think she would have felt as free to laugh about it.
In some way, she would have felt like it was a betrayal to her mother, even though we're not together anymore.
What's most troubling about this difference, he says, is that Lulu recognizes it and has recently admitted being hurt by it. Following the divorce, they took the girls to meet with a therapist both individually and together and of the few concerns that were expressed, the most notable one came from Lulu. The therapist told him she clearly felt she came second and he needed to take a more active role in engaging her the way he did with Bama.
The way I see it is there are still thousands of things I want to explore doing with them.
"And I know that in some of them, Lulu and I will just click in a way that Bama and I won't and this will be the beginning of how we deepen our bond. Yes, our relationship may take longer to develop than the one I have with Bama, but that's just the way it goes sometimes. It certainly doesn't make it any less meaningful."